Our fortnighly series of movies resumes on October 7th when we'll be screening:-
"Allelujah" - 12A (stars Jennifer Saunders)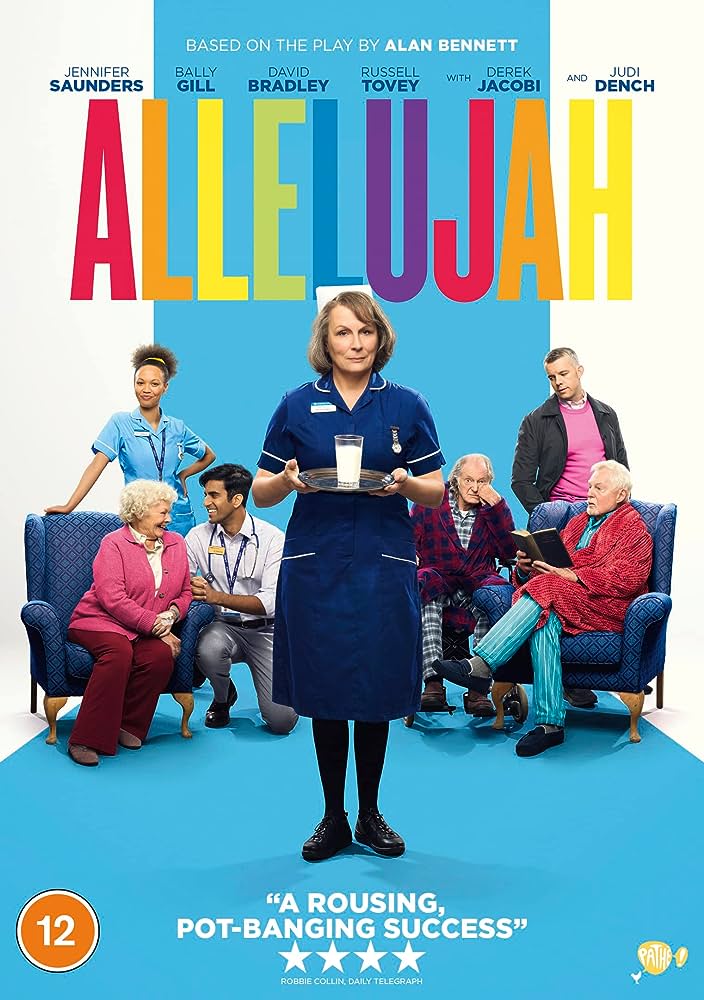 ALLELUJAH is a warm and deeply
moving story about old age. When the geriatric ward in a small Yorkshire
hospital is threatened with closure, the hospital decides to fight back by
galvanizing the local community: they invite a news crew to film their
preparations for a concert in honour of the hospital's most distinguished nurse. What could go wrong?
ALLELUJAH celebrates the spirit of the elderly patients whilst paying tribute to the deep humanity of the medical staff battling with limited resources and ever-growing
demand.
(Our movie eves are for the community, not just church folk! We welcome everybody for an enjoyable and relaxing evening, refreshments are served during an interval. No charges are made for admission or refreshments although we welcome your donations to help to offset our operating expenses.)
Oct. 21st screening—"What's Love Got To Do With It?" (12A)
Comedy / Romance, with Lily James
In London, an award-winning film-maker documents her best friend's journey into an assisted marriage in line with his family's
Pakistani heritage. In the process, she challenges her own attitude towards relationships.