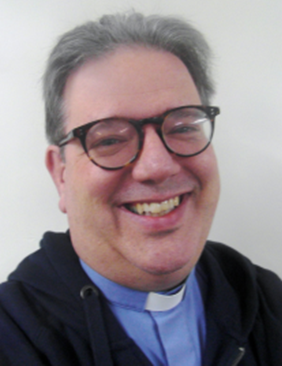 Greetings all
I hope you have had a good summer - but am aware that when the kids go back to school there can be a flurry of grandparents making the most of the cheaper holiday options. So, if you have been away, or are going away, I hope you had a great time.
One of the highlights of the summer for me has been Holiday at Home. You will not be surprised at this, since this year, we have done much work in the background as Holiday at Home welcomes helpers from other organisations, and we make sure that everything is in place to keep everyone safe and ensure that we at Queen Street in partnership with Churches Together can offer the best of what 'Church' can be. I want to say a huge word of thanks to everyone who did their part to make this such a success. Our hope is of course that this is not a once-in-a-year flash-in-the pan. (Although the catering was excellent). Our hope is that people find a place in this church, or in any other local church for that matter, where they can find, as Jesus puts it, 'Life in all its fulness'. So, if you enjoyed Holiday at Home, please do come and be more part of us. We are a growing church.
We are also secure in our foundations. A big thanks to Rhod and the team for the groundwork improvements. On the one hand I did not come into ministry to manage buildings but on the other, the building is an asset for our mission and ministry. (Whilst we may think that there is freedom in not having your own building, and just using say a community or school hall, in reality we would lack much freedom to plan what we want, when we want it.) Also, I think that there are lessons to be learned from this. God is literally making us secure in our foundations as we move forward, and there is, especially, that sense of accepting change; limited car parking, brick dust, noise, because it is all for a good reason. Well done team. I continue to seek support from the wider URC, where possible, and the investment here reduces the funds we have to spend on the frontage - but we still have some work to do to clarity what our plans are. Keep a lookout for a Church Meeting in October.
Finally, it has been great to get to know Tim, as I write he has been with us for eight weeks. We have taken him to our hearts, and he has taken us. I note how we are on the edges of our seats as we listen to him, and his testimony to the Circuit of Churches service last week was wonderful. We continue to pray for his ministry. You may be aware that whilst we look to balance the amount we can do with new ideas, we are gently pressing forward in looking at how we develop, for the moment, the Friends of God Sunday Worship group, a 'Come and Talk with Us' youth group involving cooking, and a Churches Together Messy Church that would be based here at Queen Street, but involve leaders from elsewhere. Please pray for us as a church as we look to develop these and other ideas - and most importantly as we look to get that balance between offering exciting and exhausting activities, without tiring everyone out. That said, this is an ideal time for new people to become involved in the wide-range of activities that we offer.
Take care folks and every blessing,
Langley